Beyond Hands
The new experience of Time — more intuitive, more functional, more playful, more pure.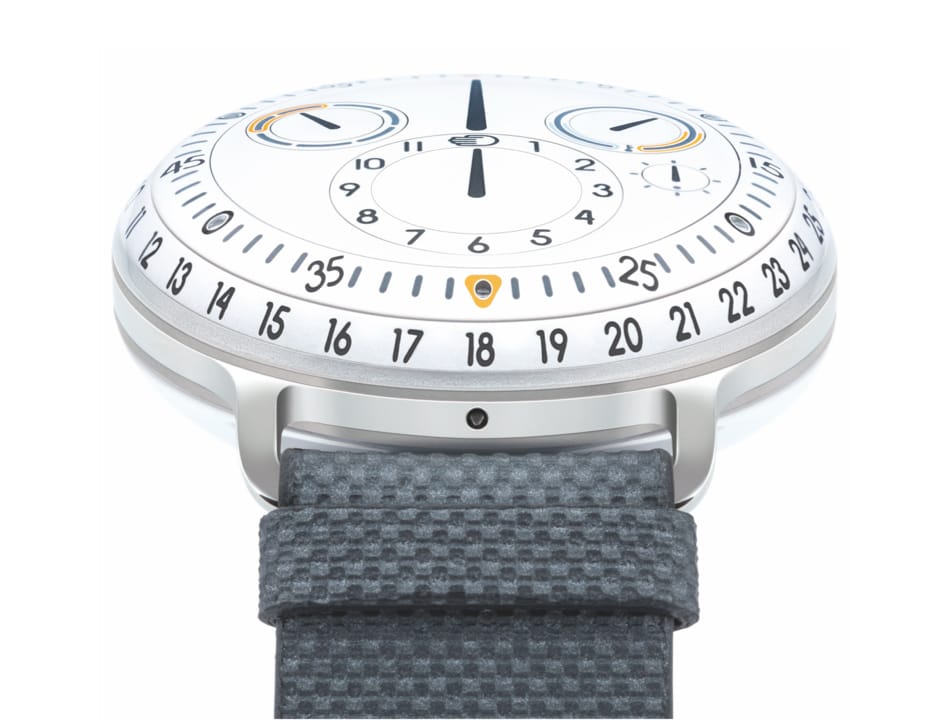 The vector is Haute Horlogerie which like a Red Line crosses five centuries of history. However, RESSENCE reverses the traditional mode of thought. RESSENCE watches are designed from the outside to the inside. Although strikingly innovative, the technologies implemented are relegated behind the scenes. What is more important is the sensation of the user experience on looking at a watch that seems to project the temporal indications onto the glass. Its mono-surface dial is composed of discs and rings adjusted to the micron.
Exit the physical hands. They are replaced by graphical lines in order to reproduce the angles through which we are accustomed to reading the time. All RESSENCE watches share the same inimitable DNA. The main dial, as well as the auxiliary dials, revolve continuously, behaving like moons around a planet. This means that the face of the watch changes continuously — which is the essence of Time.